I mentioned in a previous post that I just enrolled in a personal improvement project that will last for two weeks, six days a week. It is strictly speaking a partial-hospitalization outpatient program. But I prefer to think of it as a personal improvement program: that seems more positive to me and it gives me more of a sense of agency,  rather than the somewhat passive role of being a patient. After my first three days, here are my initial reactions:
It really sucks to have to wake up at 5 a.m. to respond to the van dispatcher's call. They need to know if we will be using the (free) van service that day, so that they can plan out their route for the morning. Usually we get picked up around 7 a.m., but that varies. For example, this morning there was a big pile-up on the freeway right before the exit ramp to my neck of the woods, and the van didn't arrive until almost 7:30.
Then there was another huge delay getting back on the freeway going the opposite direction. I will spare you the other details of the morning's delays, including a trash truck that wouldn't give way for us in an apartment complex, and the van's GPS going haywire and leading us astray. We barely made it to the program in time for the 9:00 start! 😛 By that time, the driver and I (who were the only ones who experienced the entire obstacle course) were frazzled in the extreme.
I have only been getting one or two hours of sleep for the last week, even after taking sleep medication. By today I was thoroughly exhausted and actually felt rather surreal, as if I were floating in space inside my head. 😛
The program itself is excellent but very intense. We started this Monday morning with Urban Zen, an hour of doing things like restorative yoga, meditation and other mindfulness practices, and aromatherapy, my favorite. Today I received peppermint for pain and for anxiety, bergamot (my favorite essential oil–I bathe with it and lavender quite often).
Then we checked into our assigned group to report on our current mood and what we had done during our "weekend," which consists of only Sunday. I had a full Sunday, which started out a bit tearful and shakily, but I did make it to church to see my friends there and to think about God and gratitude for my many blessings.
Afterwards my buddy Elaine, who calls me every Saturday to encourage me to come to church on Sunday, took me to brunch at Tim Horton's, which we call "Timmy's." LOL The bacon breakfast biscuit was especially good, but it was quite disappointing that they had run out of hash browns, a potato product I have only come to enjoy in the last year.
From there I zoomed up to Microcenter to pick up my new-to-me refurbished HP laptop, which they had finished building with the transfer of my files from my old machine. Back home to play with it a bit and to try to take a nap (didn't work) in order to be rested to go see "Thor Ragnarok" with my SCA friend Mary, who was shell-shocked to have found out Sunday morning that she had been the victim of check fraud to the tune of $10,000 USD! 😦 I am hoping that her credit union will restore her money through their insurance funds.
So we thought, given both our struggles, that a little light entertainment, especially the viewing of Chris Hemsworth's impeccably-muscled bare torso, was in order (although the beefcake scene was too brief, imho. LOL). I think Tom Hiddleston, who plays the trickster god Loki, is also a hottie!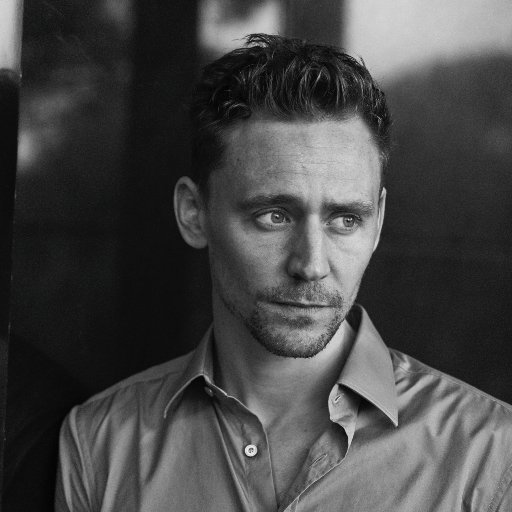 It is a fun movie, although Mary and I, who are both something of Viking scholars and well-acquainted with the medieval Norse myth of the destruction of the gods that is Ragnarok, had to suspend our disbelief at the liberties the movie takes with the traditional story. 😉
Then home again, where I actually managed 3.5 hours of sleep after doubling my sleep medication. It was a cruel blow to be woken this morning by the 5 a.m. call, but at least I didn't have to do the driving through that frustrating mess myself! Yay! 🙂
The rest of today consisted of more group therapy and activities, usually led by our assigned counselor, Rachel. I really like Rachel and thanked her today for the way she does not pressure us to be positive about everything (which I find to be quite counter-productive and have been subjected to by other counselors and programs).
This is probably the first program, in a long experience with them both in- and out-patient, where I am being truly open and honest about my feelings, many of which are sad or negative, instead of acting a role in order to graduate sooner from the program.
I am always in a hurry to finish inpatient or partial hospitalization programs, because I really am ambivalent about this kind of treatment, as well as being reluctant to admit that I do need the treatment. But in my rush to finish up, I think I miss out on the processing that is necessary to really move forward. I have already expressed my ambivalence about the program in this group and not been censured for it, which is really great.
So maybe this time I will actually make some progress.
You may remember in an earlier post of mine that I have been long-diagnosed with Bipolar Disorder Type I, also known as manic depression, which is what it was called when I had my first (un-diagnosed) depressive episode, starting right before my last year of high school.
Manic depression runs in my family, through many generations. Two of my first cousins, the ones I was closest to, committed suicide in their 20's as the result of their despair of ever getting better and staying that way. The devastation their suicides caused the entire family was enormous, long-lasting and influential. I think that if my first cousin had not killed himself, there is a good chance that the second one would not have followed suit.
At that time I didn't know that I was also manic depressive, although I had had a lot of trouble with depression. Outright florid, psychotic manic episodes didn't strike me until my 30's, soon after giving birth to my two sons, 17 months apart. I think the hormonal changes involved in the pregnancies and birthing experiences likely contributed to triggering the manias, which had lain dormant before that.
I had my two baby boys before I received my official bipolar disorder I diagnosis. If I had been properly diagnosed before that, I'm not sure that I would have had children at all, out of fear of passing along the bad genetics.
One of my sons has had two big episodes of major depression, and I keep a distant eye on him (he is 35) to see if I spot any signs of mania or hypo-mania, which would lead to the bipolar diagnosis. So far so good, and I hope it stays that way!
My other son struggles with depression and PTSD as a result of his time as a combat infantryman in Afghanistan. He is a very active support person for me. But I try not to lean on him too much because of his own burdens, which he is very reserved about.
It breaks my heart to know they hurt, or have hurt, this way. Hopefully my example in seeking treatment will encourage them to do so as well, if that would be helpful for them. There's just no way to know.
I hope that any of you out there in the blogging world who suffer similarly will find some support in my posting about my own condition. Please feel free to comment, briefly or at length, on this issue–or any other, for that matter! Chris Hemsworth's bare torso would make good comment material! 😉