So, I've been thinking about what I need to take for 6 days in Iceland in June. The weather can vary from 60 degrees F. and sunny, to rain, to snow, and back all in the same day. Usually there are periods of rain each day. One guaranteed weather feature is WIND!
Last fall I blogged about various things I was thinking of taking, and I was planning to use my 25″ suitcase, which is one size bigger than a carry-on. See, e.g. https://timitownsend51.me/2018/09/22/wardrobe-proposal-for-a-june-week-in-iceland/
The clothes I was planning to take did fill up my mid-size suitcase, as you can see here: https://timitownsend51.me/2018/09/23/but-will-it-all-fit-in-my-suitcase/
But that mid-size suitcase is awfully heavy, and I'm thinking of downsizing to just a carry-on (which I will still check, because I hate dealing with them on the plane), as well as a backpack, in which I will be able to stow my puffer jacket in its little sausage case, my raincoat, a warm hat and gloves, a spare pair of undies, and a top, in addition to my medications.
On the plane I'll be wearing my big hiking shoes and jeans, which take up the most room as far as packing goes.
Many of the items that I listed in the second post, above, are in multiples. But now I'm thinking that taking just one of each thing should be enough. I'm also getting rid of the dress idea and its shoes, because I won't be going anywhere dressy. This is going to be an adventure vacation! 🙂
The bus to and from the airport will be dropping me two blocks away from my hostel, so I also have to consider how unwieldy the mid-size suitcase is to roll and to get up and down the hostel steps.
Here's my mid-size case. It measures 25″ tall, and it is pretty darn heavy:
And here's the 20 in. carry-on I'm thinking of getting: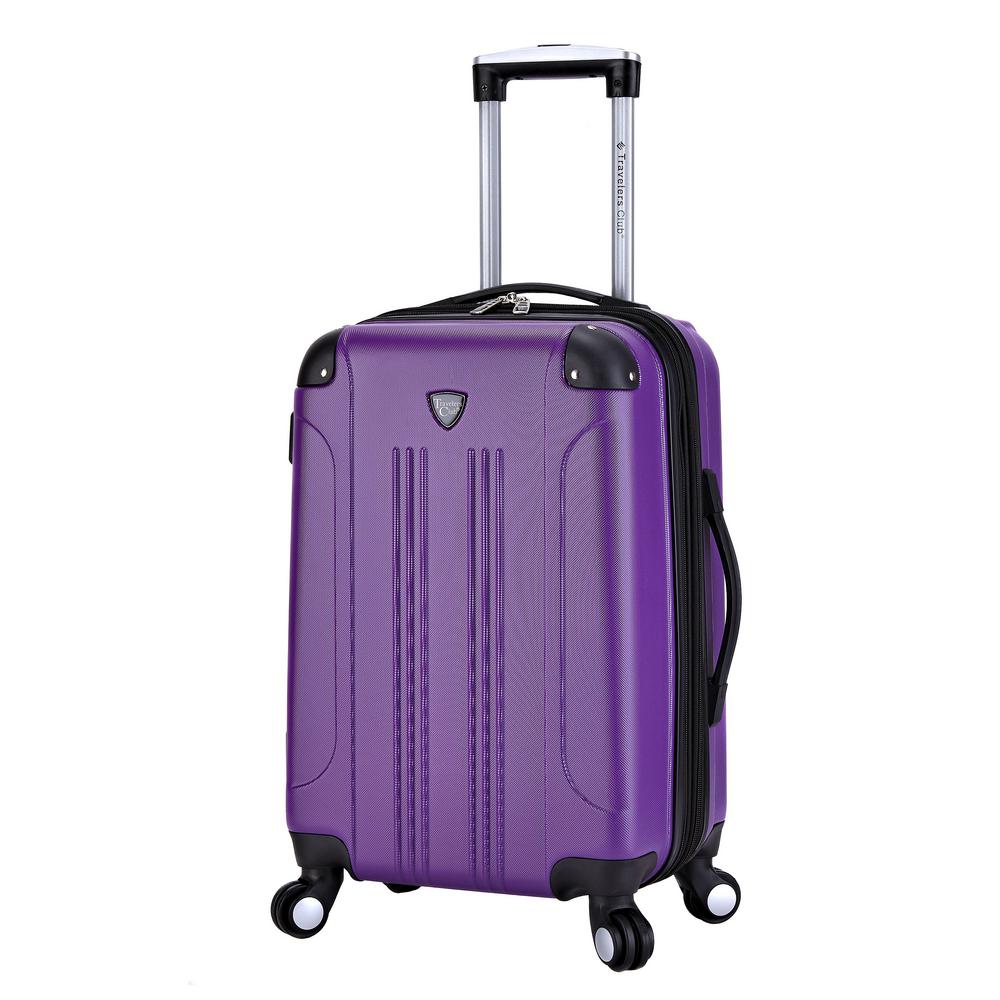 What do you think? Mid-size (25″) pretty heavy, but capacious suitcase or a lighter (20″) carry-on with fewer clothes?