Although I'm still hoping to make it to Iceland sooner or later, the Lofoten Islands of Norway have also captured my interest.
Located above the Arctic Circle, the Lofoten Islands are an archipelago of islands off Norway's northwest coast.
Lofoten is a rugged landscape of vertiginous mountains and picturesesque bays.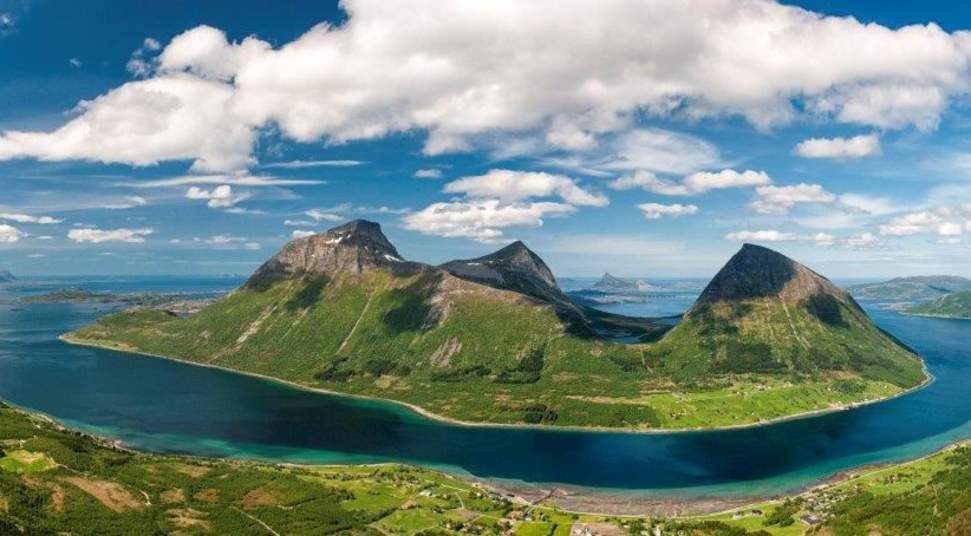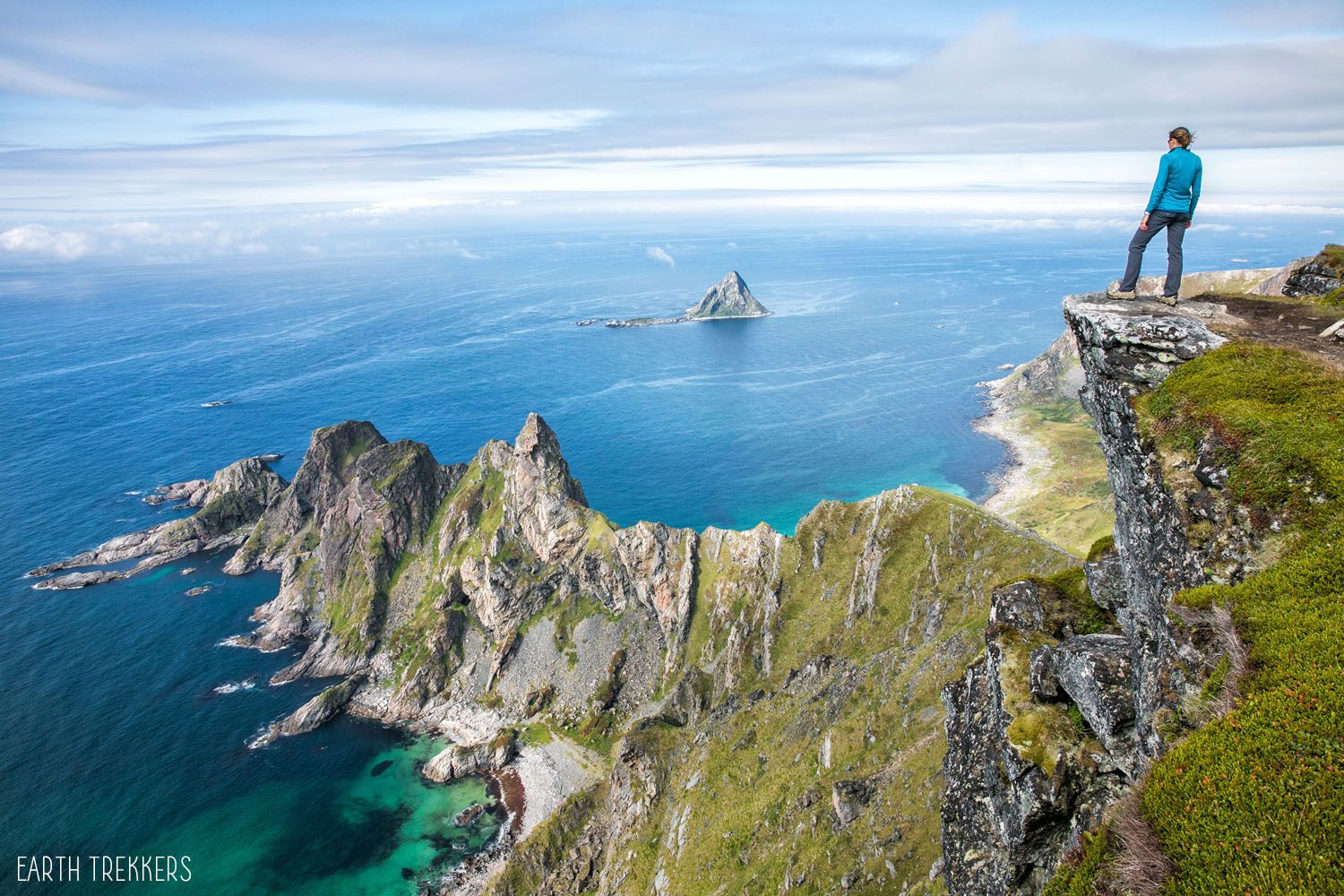 It is a great place for outdoor activities, even including surfing! Be the first among your friends to surf north of the Arctic Circle!
I think I'll leave the surfing to younger friends, though. 😉
There are some really gorgeous AirBnB rentals in the Lofoten Islands.
This is my favorite; it is called "Wakeup Lofoten." You get the whole house to yourself and it is very close to the sea. Very reasonably priced, too. This little house, which sleeps 6 in three bedrooms, is only $97 USD a night. But you have to reserve it at least two months ahead of time.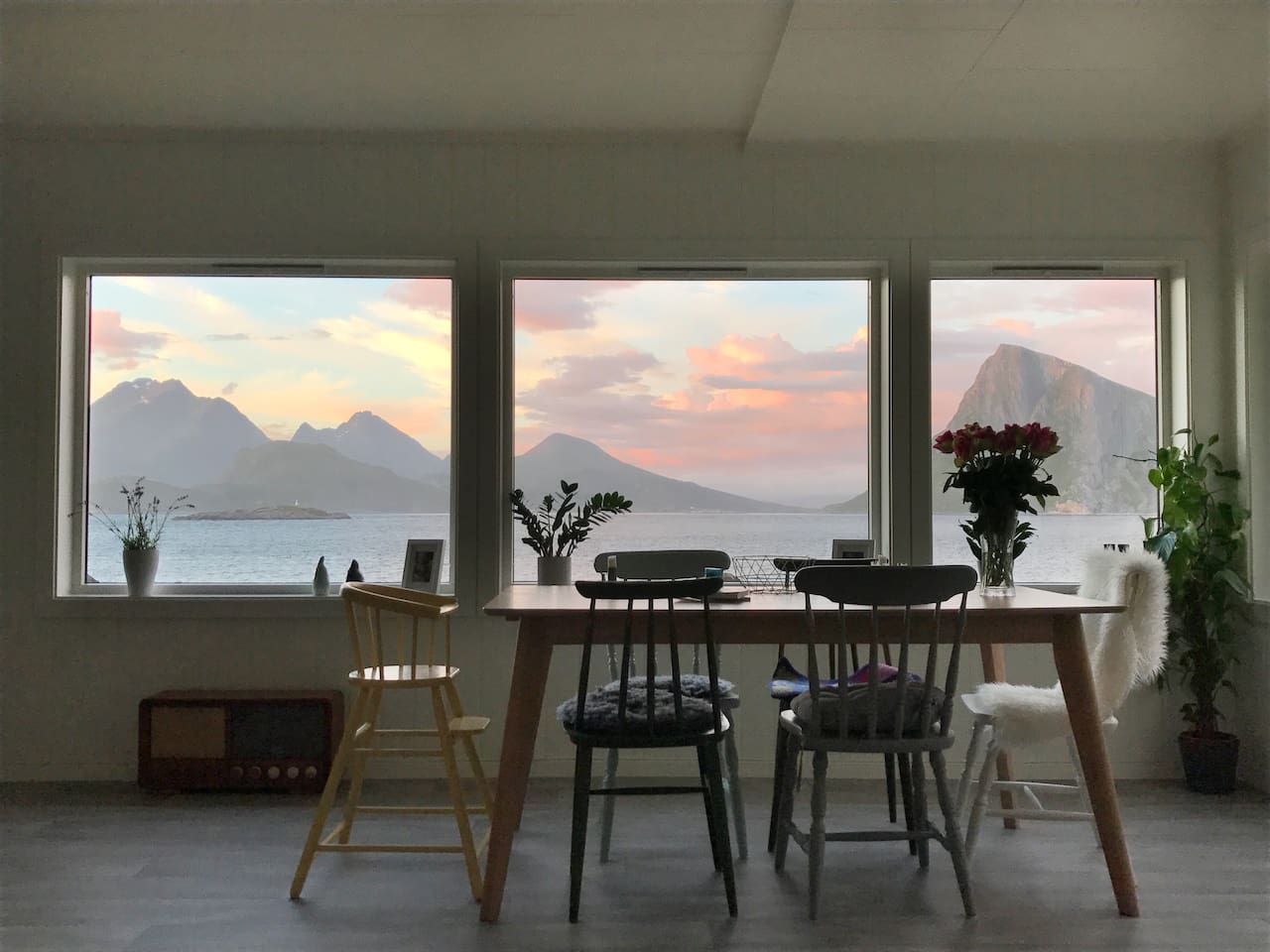 The photo at the very top is from this AirBnB, too, as well as this one  below.
Of course, if it's Scandinavia, I'm looking for Viking stuff. And the Lofoten Islands has got it!
The largest Viking longhouse has been discovered here in the Lofoten Islands. It has been reconstructed right beside its archaeological site at Borg, and you can tour it at the Lofotr Viking Museum.
I've entered a contest to win a week in the Lofoten Islands for two people, with flights, hotel accommodations, and $1000 spending money.  Wish me luck! 🙂