At the end of this month, I'll be enrolling again as a Program 60 student at The Ohio State University in Columbus, Ohio, which is on the eastern edge of midwestern USA.
Program 60 is a free audit program for Ohio residents age 60 and over. No credit is given, but those in the program also don't have to write papers or take exams! 🙂
Once classes start on August 20th, I'll be virtually transported twice a week from Ohio to medieval Kyoto. ❤
Medieval Kyoto is a class offered by the Center for Medieval and Renaissance Studies. I've taken other classes of theirs, including Gothic Paris (see Gothic Paris: 1100 – 1300) and Medieval Literature. They were both great classes, and I expect the same from Medieval Kyoto.
Here's its course description:
Kyoto was the capital of Japan for more than 1000 years, and for many it continues to hold a special place as cultural heartland. As a spot of much natural beauty, and the home of seventeen UNESCO world heritage sites, Kyoto is also a hub for international tourism. This course will take you on a multidisciplinary exploration of the city.

We will begin with its first four centuries of growth, when courtiers governed, and the center of artistic and cultural activities was the imperial court. Literary arts such as novels and poetry flourished, and we will visit the salons of some of Japan?s most gifted authors. Then our tour will turn to the medieval years, when warriors took over governance, as well as patronage of the arts, and a broader spectrum of characters participated in the
cultural scene:  warriors, Buddhist clergy, merchants, actors.

We will encounter fabulous traditions of theatre, architecture, and landscape design, as well as superb craftsmanship in such areas as sculpture, ceramics, and cuisine. We will acquaint ourselves with the topography and visit some of the architectural monuments of the city:  its temples, shrines and palaces. The class will include an experiential research project for which students will be asked to develop topics keyed to their own interests.

Kyoto's period as the capital will be our focus, but we also will discuss the challenges posed when the city lost that status in 1868. What steps have Kyoto residents taken to adapt to such major change and to carve out new and vibrant roles for the city?
It sounds wonderful to me!
My son Nick and his girlfriend Summer, whose hometown is Tianjin China, recently went to Japan (see Nick and Summer in Japan). They visited Kyoto, among other places, but I didn't get a sense of the medieval city from Nick's photos.
Here are some images from the Web that give me more of a feel for Kyoto in its medieval period: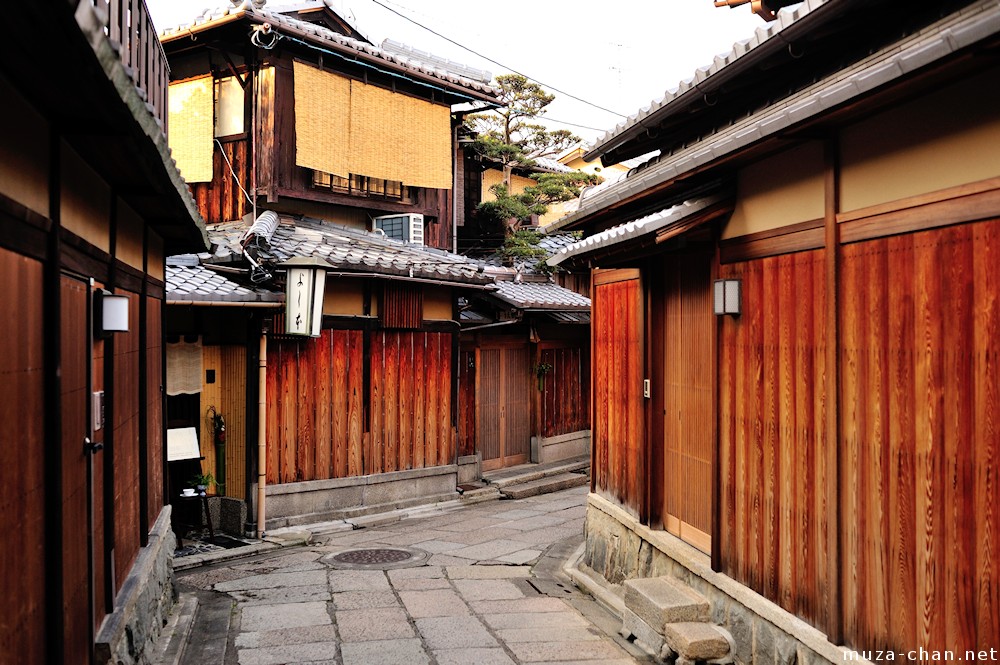 One of the things that I will probably be required to do for the Medieval Kyoto class is the experiential project. Luckily there are two people (who are getting married this Saturday!) in my local SCA group who do medieval Japanese reenactment. I'm hoping to pick their brains at some point for tips on an easy and interesting project to do. 🙂