As you all know, I love to shop on Etsy. ❤
My latest discovery there is the Ukrainian Etsy shop ScandiEtnica.
ScandiEtnica has the greatest Viking and Slavic inspired handmade jewelry, most of which is either silver-plated or bronze.
I have been thrilled with the superior quality of the pieces that I've gotten from them. The shipping is fast, and Vadim, the shop owner, is a stellar example of fine customer service, answering my multiple questions within hours of my asking them. In fact, he is my number one Etsy vendor! ❤
Here are photos of the things that I've gotten (so far!). You can learn more about the meanings of these pieces on their site. You can also read my reviews of each thing there, as well as reviews by other happy customers.
ScandiEtnica also has many other wonderful things, for both men and women. In fact, it's hard to restrain myself from buying more than these items! LOL. But I do need money to buy food, too. 😛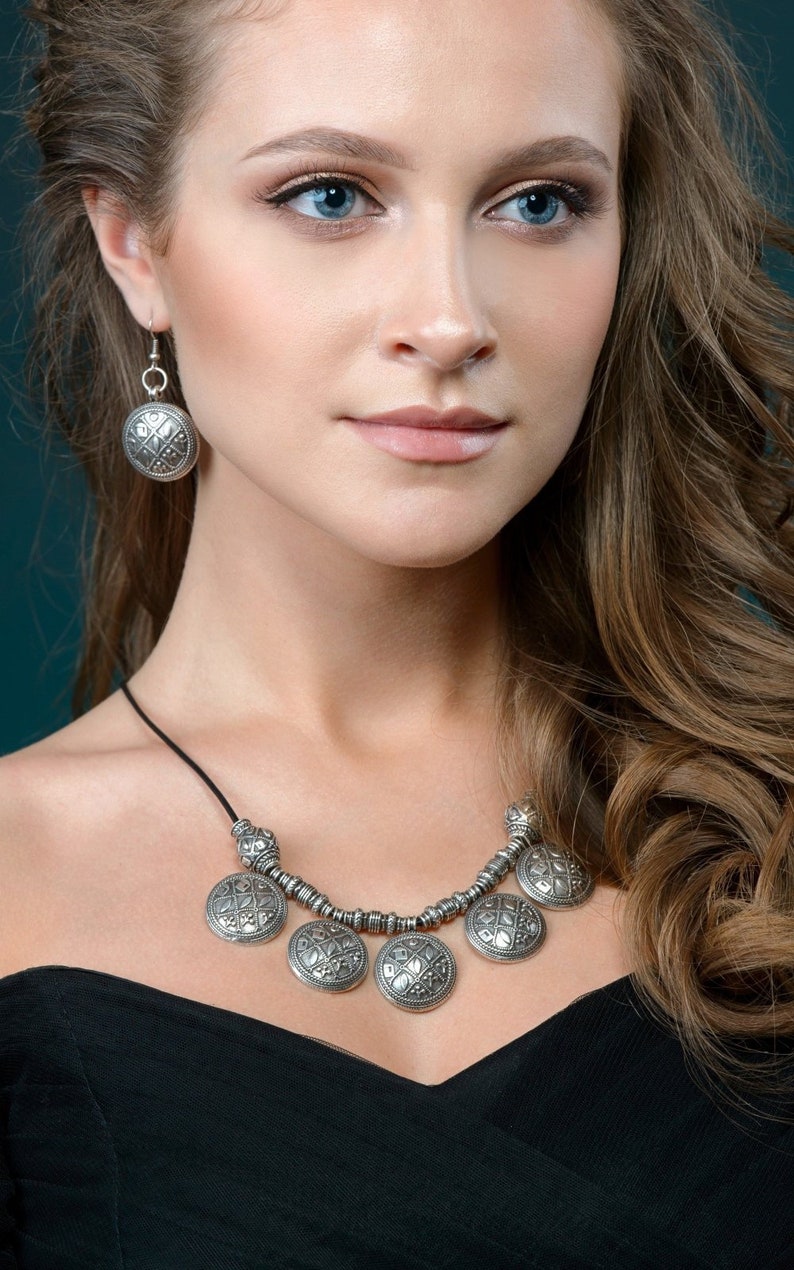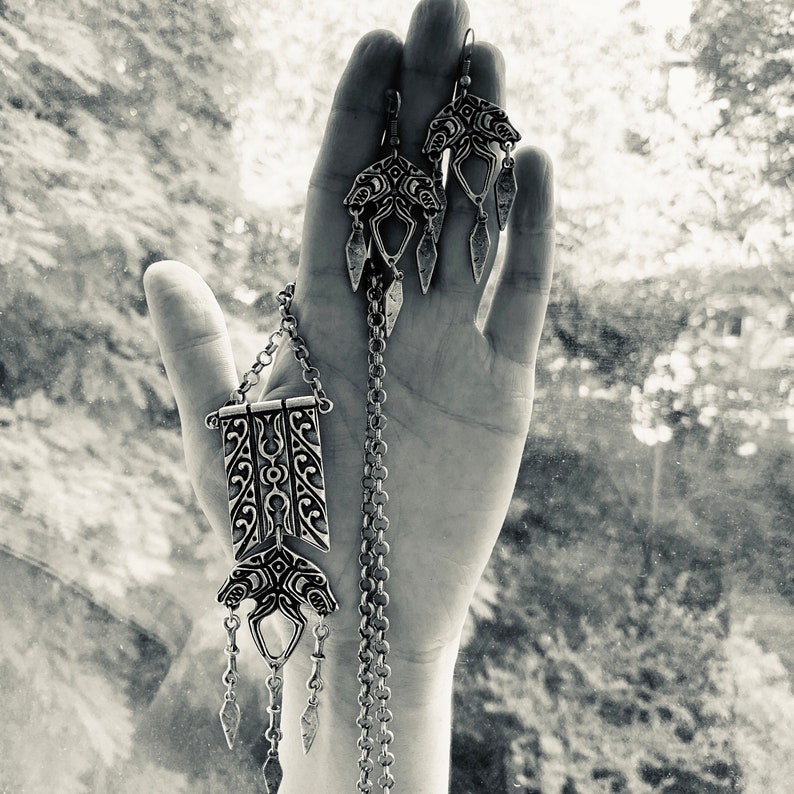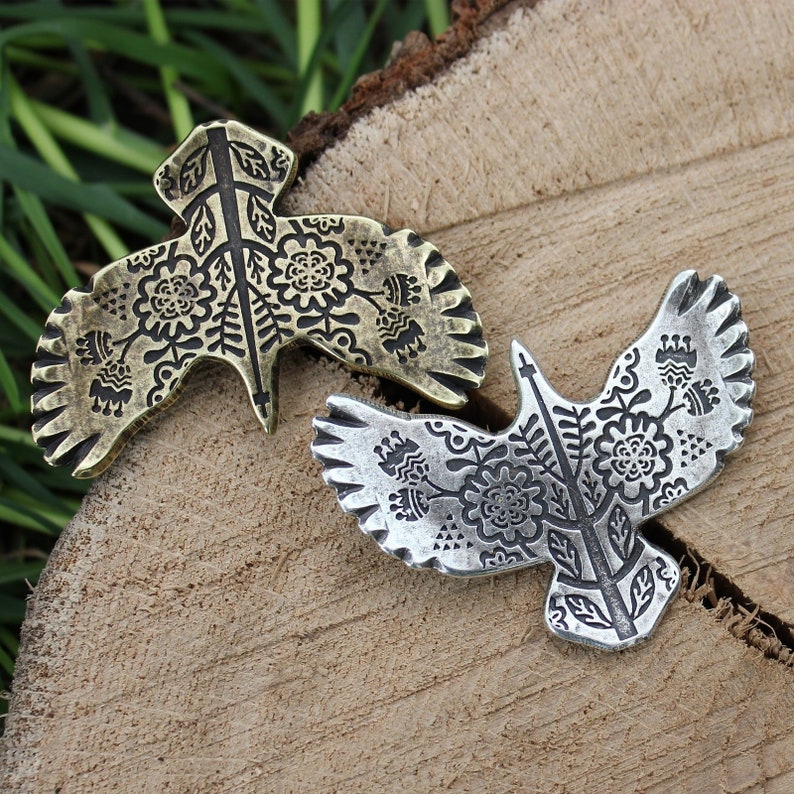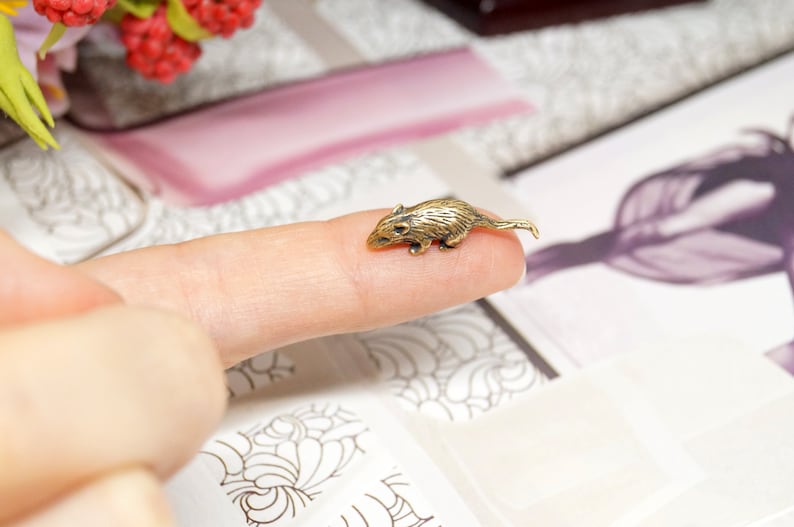 And last, but not least, is this Slavic Lunnitsa pendant: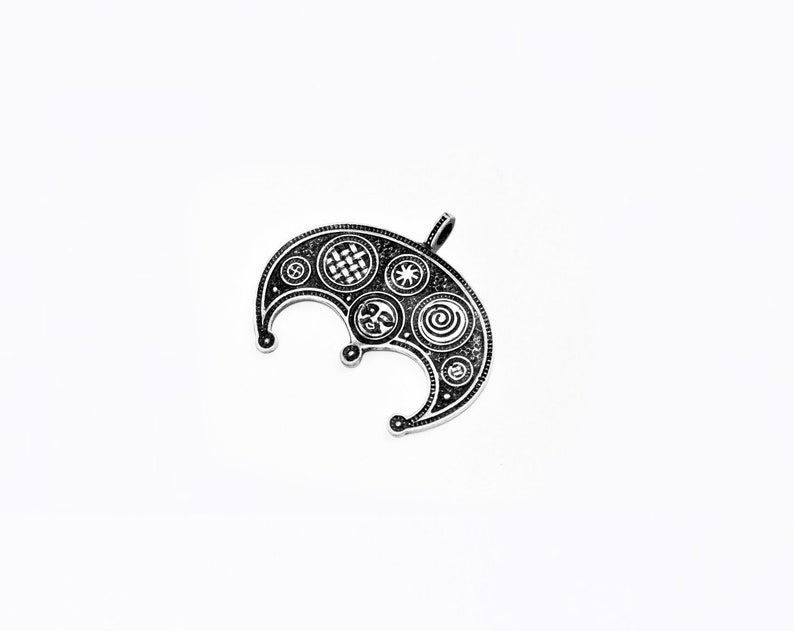 You can get the Lunnitsa pendant with or without enamel surrounding the circular designs. If you choose enamel, you can also specify the color you want. I went without enamel. Although it's designed to go on a leather cord, I wanted to make my Lunnitsa unique to me, so I tried stringing it with beads a couple of times.
The first time, I wasn't happy with the results. But the second time, I used bone beads and two types of metal beads. I like the way it looks now, and I sent Vadim a picture:
Vadim liked it so much that he included this special Update about it on the shop site: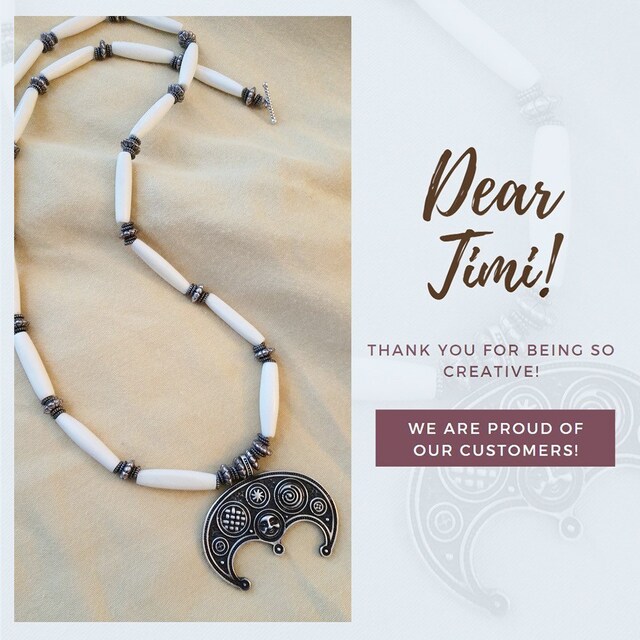 This is our Lunnitsa pendant as a part of an astonishing necklace designed by our customer, Timi!
Pretty nice to get such recognition! 🙂 But then, that is only one reason why I must say that VADIM of SCANDI-ETNICA is my NUMBER ONE ETSY VENDOR! ❤ ❤ ❤
And since you know how many shops I've patronized on Etsy, you know that this is saying a LOT! 🙂